Focus and Scope
JIPI is an open access International refereed research publishing journal with a focused aim on promoting and publishing original high quality research dealing with theoretical and scientific aspects in all disciplines of Information Technology. JIPI is an international scientific research journal focusing on issues in information technology research. A large number of manuscript inflows, reflects its popularity and the trust of world's research community.
This journal encompasses original research articles, review articles, and short communications, including:
Informatin Technology Education

Information System

Artificial Intelligence

AI & Expert systems

Database Systems

Computing Languages & Algorithms

Computer Networks & Communications

Computer Architecture 
Section Policies
Artikel
| | | |
| --- | --- | --- |
| Open Submissions | Indexed | Peer Reviewed |
Open Access Policy
This journal provides immediate open access to its content on the principle that making research freely available to the public supports a greater global exchange of knowledge.
This journal is open access journal which means that all content is freely available without charge to users or / institution. Users are allowed to read, download, copy, distribute, print, search, or link to full text articles in this journal without asking prior permission from the publisher or author.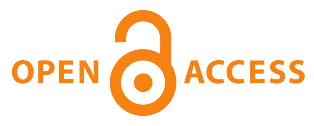 Archiving
This Journal utilizes the LOCKSS system to create a distributed archieving system among participating libraries and permit those libraries to create permanent archieves of journal for purposes of preservation and restoration
Publication Ethics and Publication Malpractice Statement
This statement clarifies the ethical behavior of all parties involved in the act of publishing articles in our journals, including authors, editors, peer reviewers and publishers (STKIP PGRI Tulungagung).

Ethics Guidelines for Journal Publication

The publication of articles in the JIPI Journal reviewed is an important building structure in the development of a coherent and respected network of knowledge. This is a direct reflection of the quality of the work of authors and supporting institutions. Articles that are reviewed support and embody the scientific method. It is therefore important to agree on the expected standard of ethical behavior for all parties involved in the act of publishing: writers, journal editors, peer reviewers, publishers and the public.
STKIP PGRI Tulungagung in this case information technology education program dan JIPI as the publisher This journal carries out its duties as guardianship for all stages of publishing very seriously and we are aware of our ethical responsibilities and other responsibilities. We are committed to ensuring that any action does not affect or influence editorial decisions except scientific ones. In addition, the Editorial Board will assist in communicating with other journals and / or publishers where this is useful and necessary.
Publication decision

The JIPI journal editors are responsible for deciding which articles are submitted to journals that must be published. The validation of the work in question and its importance for researchers and readers must always encourage that decision. Editors can be guided by the editorial board's journal policies and are limited by legal requirements that will apply to defamation, copyright infringement, and plagiarism. Editors can negotiate with editors or other reviewers in making this decision.
Confidentiality

Any editor and editorial staff may not disclose any information about the manuscript sent to anyone other than the author concerned, reviewers, prospective reviewers, other editorial advisors and publishers, as appropriate.
Disclosure and conflict of interest

Unpublished material disclosed in the submitted text may not be used in the editor's own research without the author's written consent.
Author's Duty

Reporting standards

Authors of the original research report must present an accurate report of the work performed and objective discussion of its significance. The underlying data must be accurately represented in the paper. A paper must contain sufficient details and references to enable others to replicate the work. False or intentionally inaccurate statements are unethical and unacceptable behavior.
Disclosure and Conflict of Interest

Special information or ideas obtained through peer review must be kept confidential and not used for personal gain. Reviewers may not consider texts where they have conflicts of interest arising from competition, collaboration, or other relationships or connections with any author, company or institution connected with the paper.